EVENT FOR DOMESTIC MEDIA AND NETWORK PARTNERS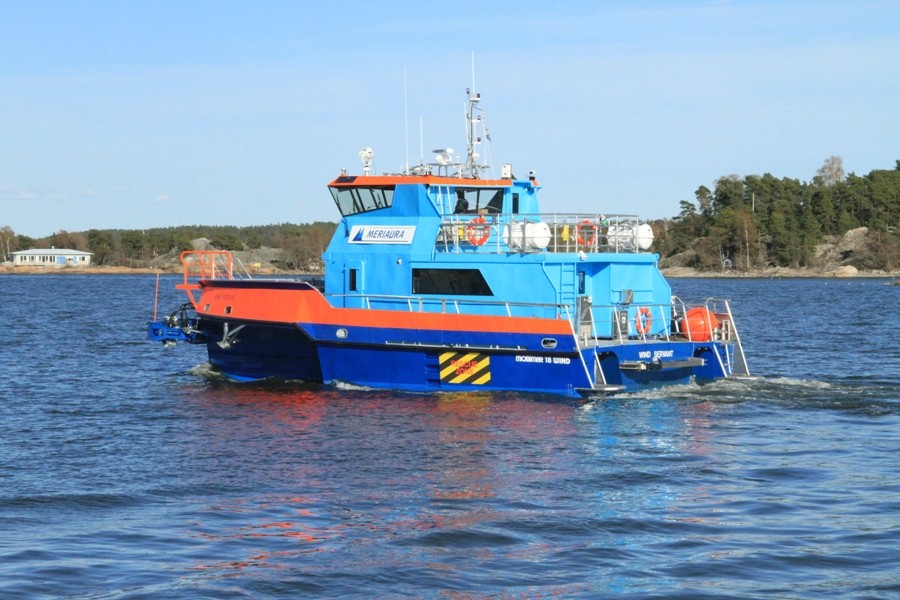 Finnish archipelago provided the most beautiful scenery for the Mobimar 18 Wind vessel presentation 10th of May 2012.
Mobimar arranged a small scale event for the Finnish media and different interest groups - from shipowners to Finnish maritime and naval authorities. The day was forecasted to be awfully rainy but as it turned out, there were zero rain drops falling and instead the sun shined from a bright blue sky.
As with the weather the minds of some guests changed during the short visits. After embarkating the strange-looking three-hulled, bright-coloured vessel, she turned out to be top modern, with several highly functional features onboard. Soon after the smiles were competing with the sunshine. At least after the demonstrations of position keeping and maneuverability with the water jets or tri-hull stability in hard aport or hard astarboard turns at full speed! One of the biggest newspaper's in Finland wrote the following news story(in Finnish). In addition the local TV station had sent their film group to make a document from the event. Here's the link to the video interview and the vessel herself.