MOBIMAR 23 WIND - WHEN SAFETY IS A PRIORITY
Mobimar 23 Wind is an exceptionally safe and comfortable transfer vessel for the service crew and their equipment to the offshore wind farms. The vessel hull form is a carefully optimised trimaran. Different load conditions have relatively little influence to the speed. Similarly the fuel consumption is low allowing smaller fuel tanks and thus better payload. Smaller operation costs even in transit.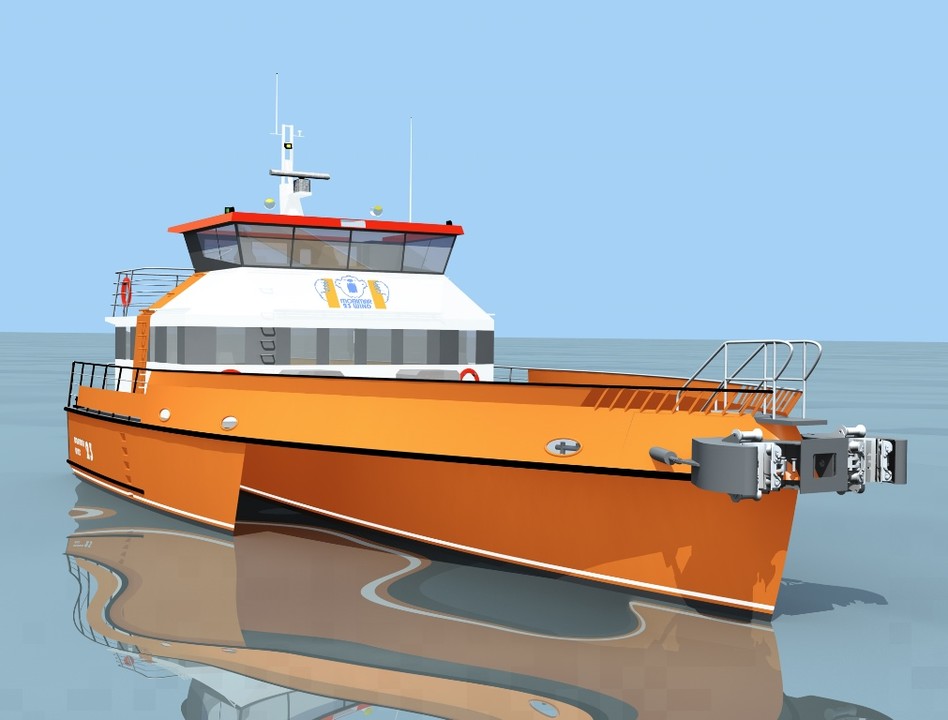 Mobimar 23 Wind offers:
Excellent sea keeping properties - remains stable during transfers in Hs < 7 m
A unique gripping mechanism for safe embarkation in Hs < 2.5 m
Bridge with excellent visibility
Excellent stability for lifting tools and spares
Spacious crew quarters and cabins for overnight operations
Steady platform for 12-24 Pax
Cost-effectiveness: low fuel consumption, low operational costs and a large operating range
The vessel is outfitted with internationally patented Gripper system for easy and safe disembarkation to and from the wind turbine. This system enables in open-sea condions 20-30 % more operational days per year, while allowing technicians and part transfers to the turbine up to 2.5 m Hs.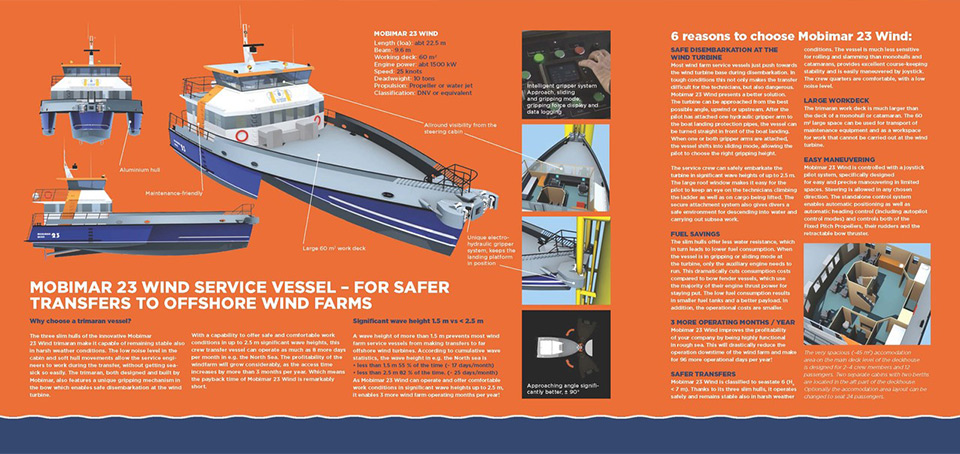 Interested in learning more? Please contact us and ask for a quotation!