Harbour and Oil Refinery Service
Features like agility, powerful acceleration and stability are essential when it comes to vessels intended for harbour and oil refinery service.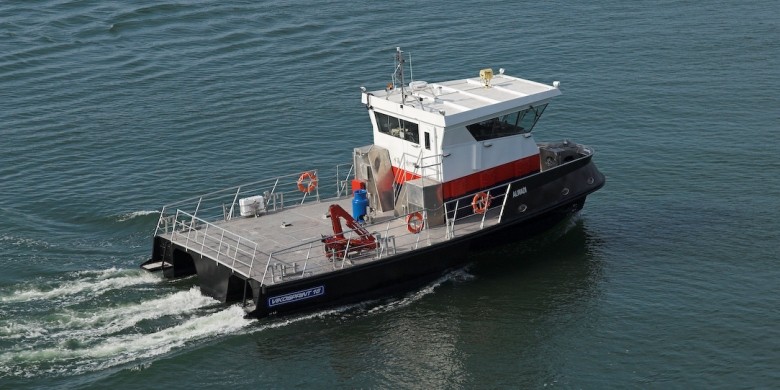 Mobimar's workboats for port service are built for year-round operations – for pushing and tugging as well as liaison traffic. They have large bollards for handling of tanker ropes, and can take up to 300 meters of oil boom on their wide, 35 m² aft deck.
The vessels accelerate to full speed at two boat-lengths and makes emergency stop just as fast. The noise level in the wheelhouse is well below the Safety in Labour regulations, and even work on deck is possible without ear plugs.
Interested in learning more? Please contact us!