RESEARCH VESSEL
Are you looking for a research or survey vessel to fit the special needs of your area? Mobimar has the know-how and expertise for designing and building a vessel according to your requirements.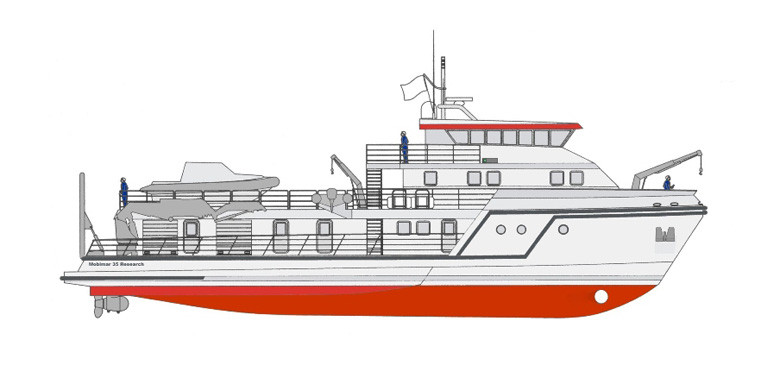 A trimaran hull is excellent for research out at sea. Onboard the stable and reliable Mobimar 35 Survey vessel you will find large accomodation areas for 12 researchers, an exceptionally wide and stable working area, space for wet and dry laboratories as well as a de-compression chamber. The hull is suitable for shallow draft (only 2 m) and going in ice, and can be built for the Finnish-Swedish Ice class 1C (DNV Ice 1C).
For more info on research and survey vessels, please contact us.