MOBIMAR 31 PASSENGER YACHT
Looking for a unique, luxurious super yacht with that extra something? Mobimar 31 Passenger yacht combines state-of-the-art design and a spacious interior with speed, durability and low operating costs.
The 31 m long trimaran yacht is much wider than your usual monohull or even catamaran yacht, offering plenty of room for guests and crew. The guest accommodations are located at the spacious main deck, and the bridge deck houses the wheelhouse, crew areas and the impressively large outdoor entertainment area.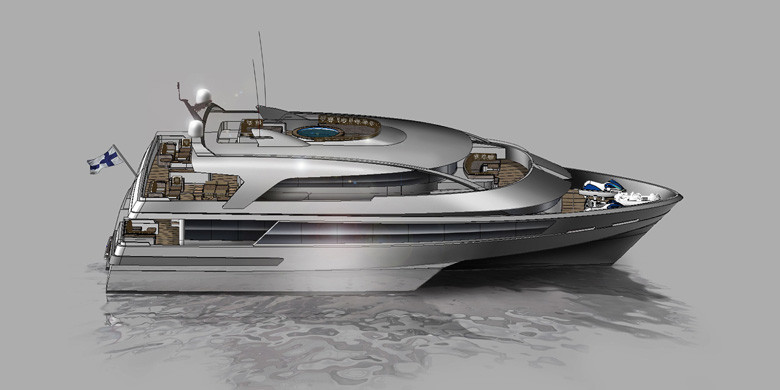 Mobimar 31 Passenger remains stable in rough sea and high waves and is suitable for spending longer periods of time on board – even remote areas with no infrastructre for superyachts can be visited without compromising on comfort.
The yacht's exterior has been designed by renowned Guido de Groot, well-known for his design and styling of numerous super yachts. He will also design the interior, according to the customer's wishes.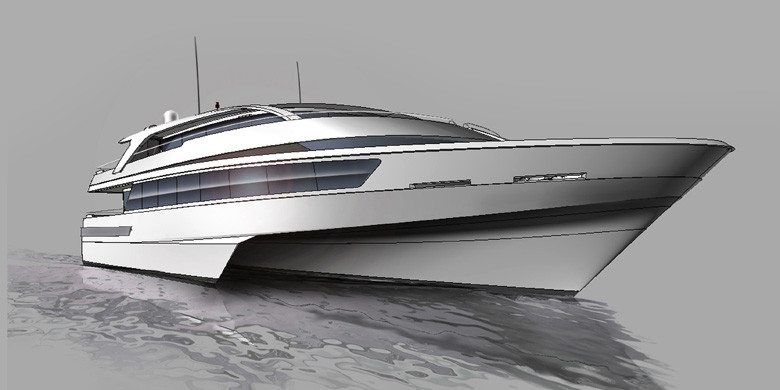 Interested in learning more? Please contact us!