ICE BREAKER
Many industries rely heavily on smooth and timely logistics, regardless of time of year and weather conditions out at sea. This calls for a reliable and powerful icebreaker, able to operate even in thick ice.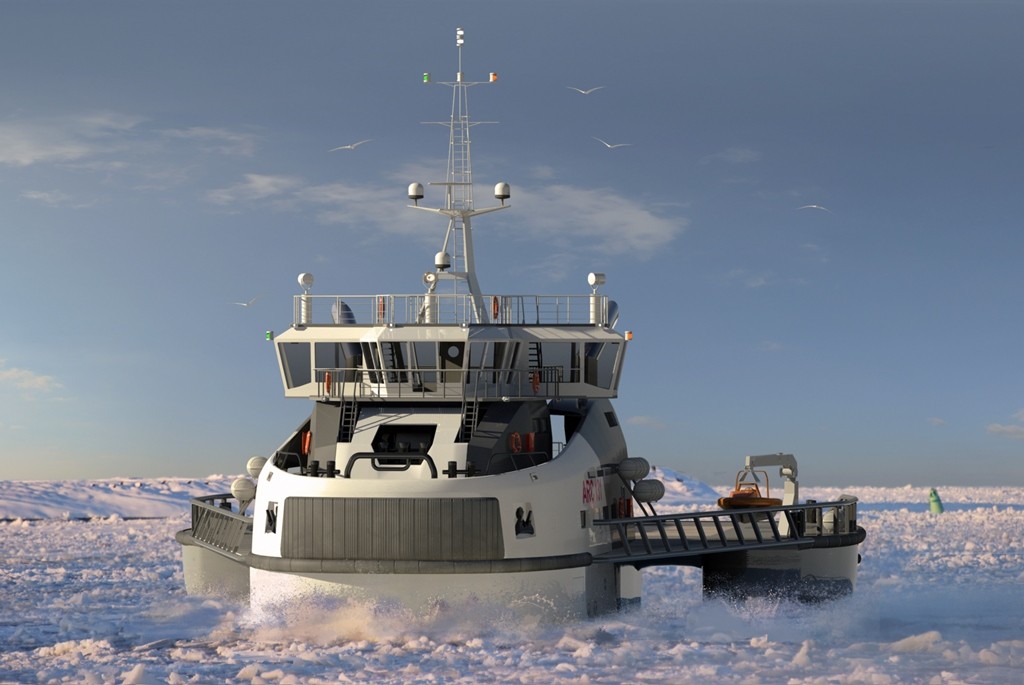 Harbour icebreaking is a typical target for smaller trimaran icebreakers (25-40 m loa). Due to their overwhelming length/beam -ratio together with the slim hulls, these vessels can open effectively and economically wide channels for fullsize cargo and tanker ships to enter.
When our designer at Mobimar had an idea about a trimaran icebreaker, we contacted Aker Arctic, holder of the world's foremost know-how on icebreaking. The company became interested and conducted screening studies together with the Finnish Environment Institute and Mobimar, to find out whether a trimaran ice breaker could also be suitable for oil spill combatting in icy waters. The results were really encouraging – a trimaran icebreaker is able to operate even in thick ice conditions. The ship will also create a clean channel which is twice the width of the best monohull icebreakers' channel, but with the same propulsion power!

"The channel made by the trimaran was almost completely clean. The ice had been pushed to the sides. In that kind of channel it would be easy for any vessel to proceed."
CEO Mikko Niini, Aker Arctic Technology Inc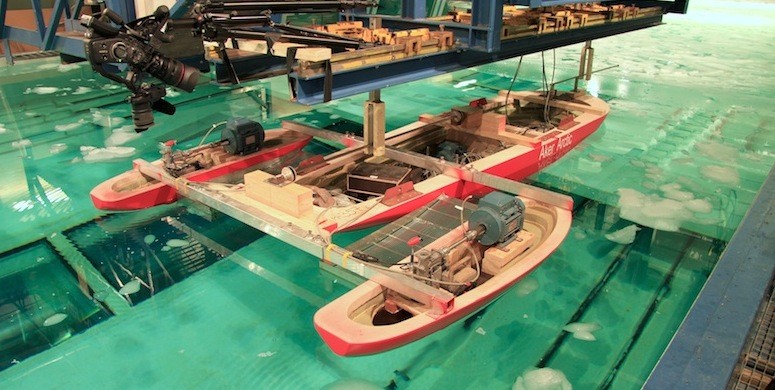 Aker Arctic will develop two designs of the ice breaker: one for oil combatting and another one for dry cargo shipment in the Baltic Sea and Arctic waters. There is also a possibility to build a seismic vessel with the same hull shape.
Article on trimaran icebreaker:
Arctic Passion News 2012.pdf (1.8 mt)
For more info on our trimaran icebreakers, please contact us.