NORRTÄLJE TOOK DELIVERY OF THE FIRST TRISEPTIKON
Mobimar is fully aware of the alarming state of the Baltic Sea. To improve the situation the company came up with the idea of floating tanks, storing the black water from pleasure boats.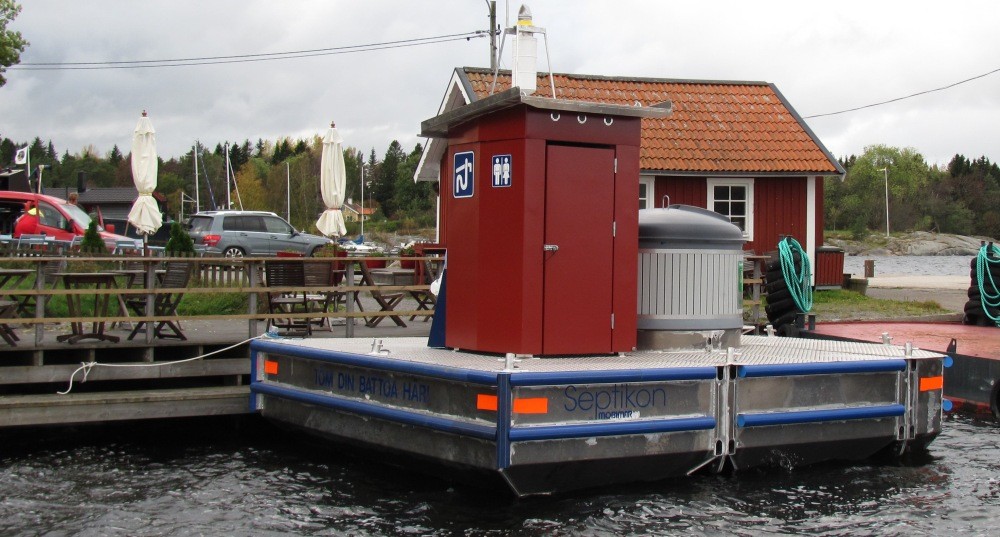 Almost a decade ago the company started a co-operation with Pidä Saaristo Siistinä ry (Keep the Archipelago Tidy Association). The association is taking care of the Finnish archipelago environmental protection in many fields by: collecting waste, recycling, informing and educating. To support that process Mobimar came up with the idea of floating tanks which can store 6 to 10 m3 of the pleasure boat's black water. These tanks can be anchored all over the archipelago and because of their shape and the aluminium material they can stay anchored at the same location also in icy conditions. This far almost 30 of these tanks have been built for the Finnish coastline.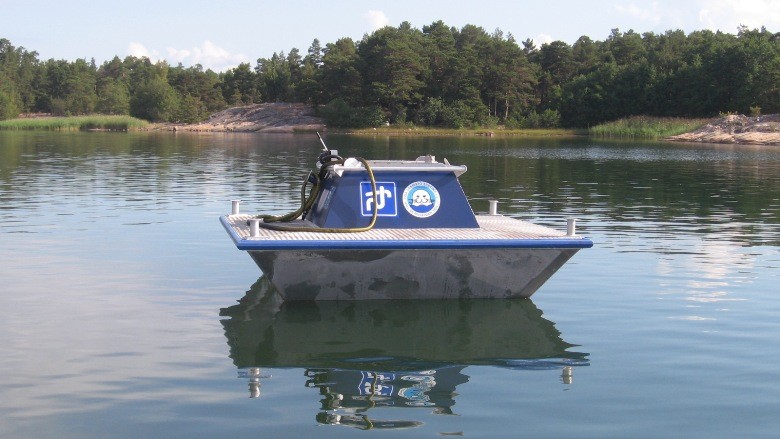 The positive feedback from the Finnish archipelago pushed Mobimar to start promoting in the Swedish market as well. In this context Stainless Engineering AB took over the sales representation in Sweden, and they have already ordered nearly 20 discharge stations after that. Due to Stainless Engineering's request the storage tank was reshaped to better fit on a truck.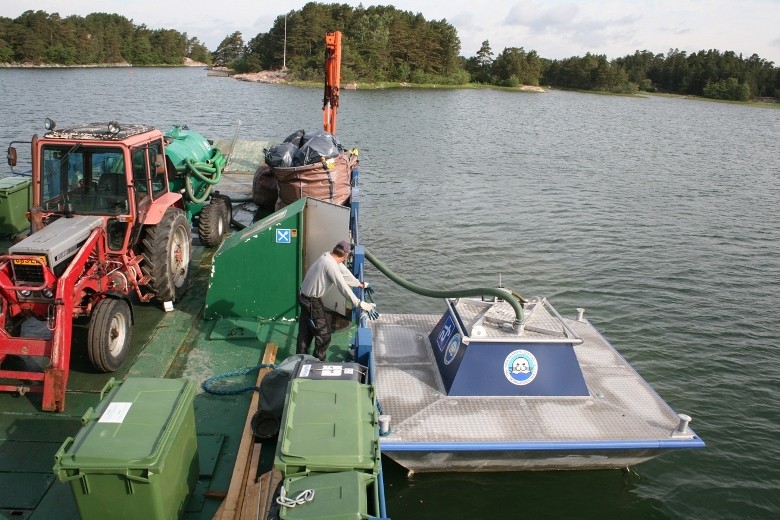 The growth in the Swedish market and the strictened legislation provided a good starting point for developing the more advanced discharging system. This floating platform was named Triseptikon after its three different features:
Septic water tank - 6m3 covers discharging of 120 boats
Toilet - using sea water flushing and loading to the same discharging tank
Container capacity for garbage - 5m3 receives 500 bin bags
The Triseptikon can offer sewage and discharging capacity in natural harbors or on the other hand widen the septic system capacity in marinas. The platform is independent of external energy. Overall, environmental friendliness is important throughout the line!
While designing the Triseptikon it was important to provide a place for garbage and septic water which could be easily relocated, leaving no fixed structures behind. The modular construction allows dividing or attaching the mentioned features freely together. Aluminium as a platform material is also more environmental friendly and robust against wear and tear compared to wooden, glassfiber or fractile plastic materials.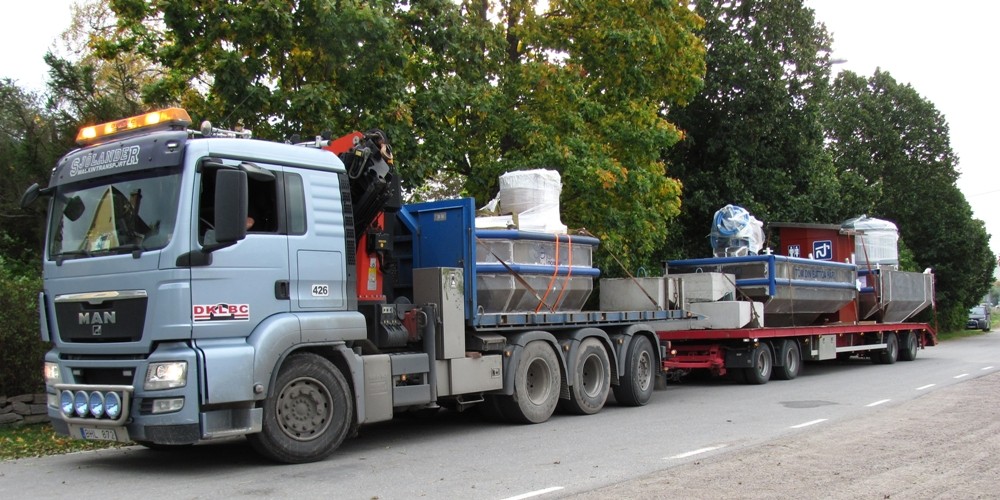 These characteristics have been appreciated by the marina owners and the archipelago service authorities. The town of Norrtälje in Sweden is one of these forerunners and they ordered the first new generation Septikon - the Triseptikon - to their coast. The platform was build at Mobimar during September and the delivery took place at the beginning of October. The Triseptikon was shipped to Sweden by a cruise ferry and a trailer truck.