VOYAGER CLASS FLOWRIDER® REFURBISHMENT
Royal Caribbean Cruise Lines (RCCL) and Mobimar have signed a contract on three Flowrider® surf simulator retrofits. The Flowrider® trademark is owned by the WaveLoch Inc. The refurbishments will be made to Navigator of the Seas, Voyager of the Seas and Explorer of the Seas. The first unit for Navigator of the Seas will leave Mobimar's production facilities at the end of week 48.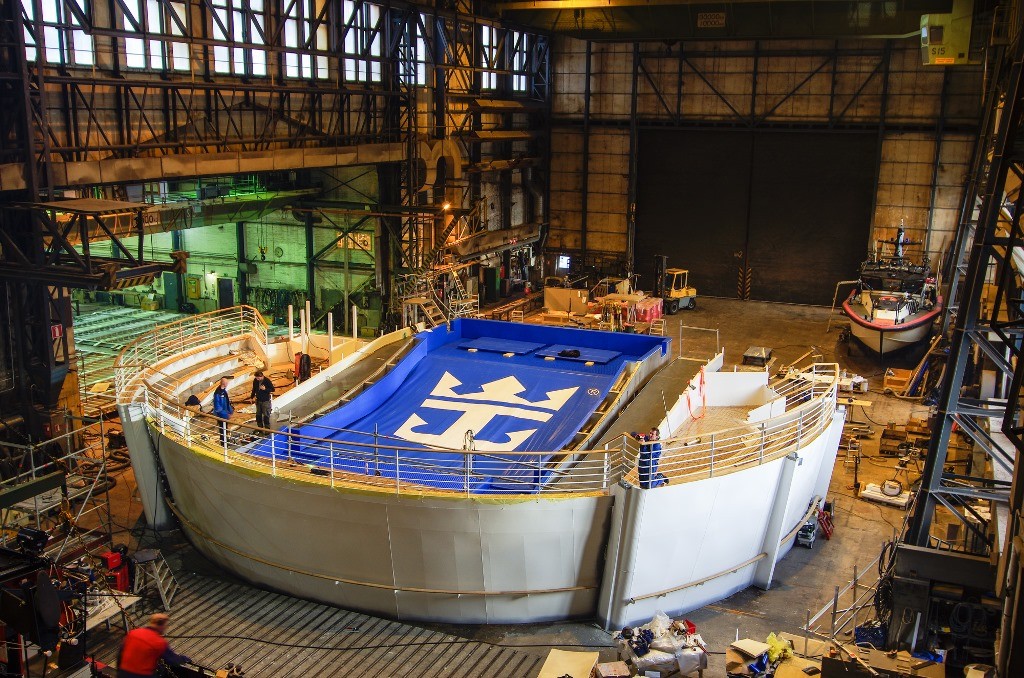 Flowrider® surf simulator retrofit for the Navigator of the Seas. Installation will take place in January 2014 in Bahamas.

The factory acceptance test is now approved, the test surf has been done and the blocks are ready to be shipped further. The Flowrider® refit also contains the surrounding stands, canopies, lights, water treatment system, Hi-Fog system, piping and cabling connections to the ship. The dry dock assembly takes a month but some preparations have to take place already during the transfer from Galveston, Texas to the Bahamas.