THE NEW FLAGSHIP FOR THE BALTIC SEA OIL RECOVERY
Rauma shipyard delivered in summer 2014 the new Finnish offshore patrol vessel Turva. The new vessel has extremely wide operational capability in all Finnish sea conditions. Propulsion arrangement of Turva (two azimuth thrusters and a centerline shaft) is found effective, robust and versatile for the Finnish Border Guard operational profile.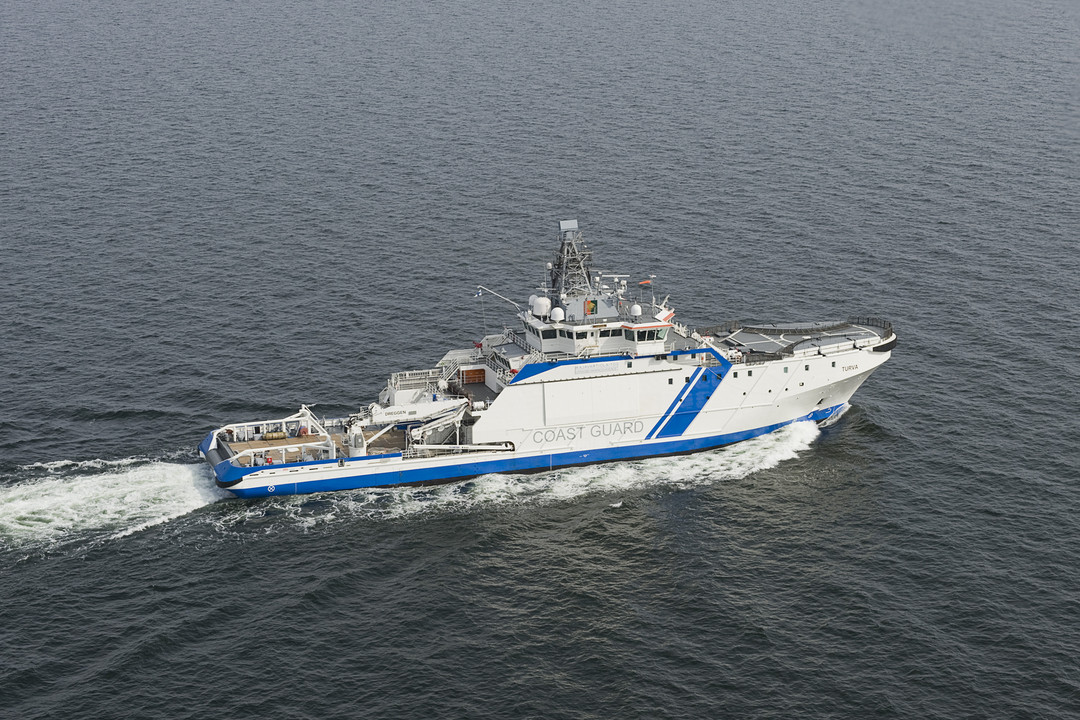 © The Finnish Border Guard. Offshore patrol vessel Turva
The DP2 class dynamic positioning will also improve receiving helicopters on the helipad, assisting in SAR- and emergency towing operations. From our point of view it will also make oil recovery operations and rigging of the oil booms much easier.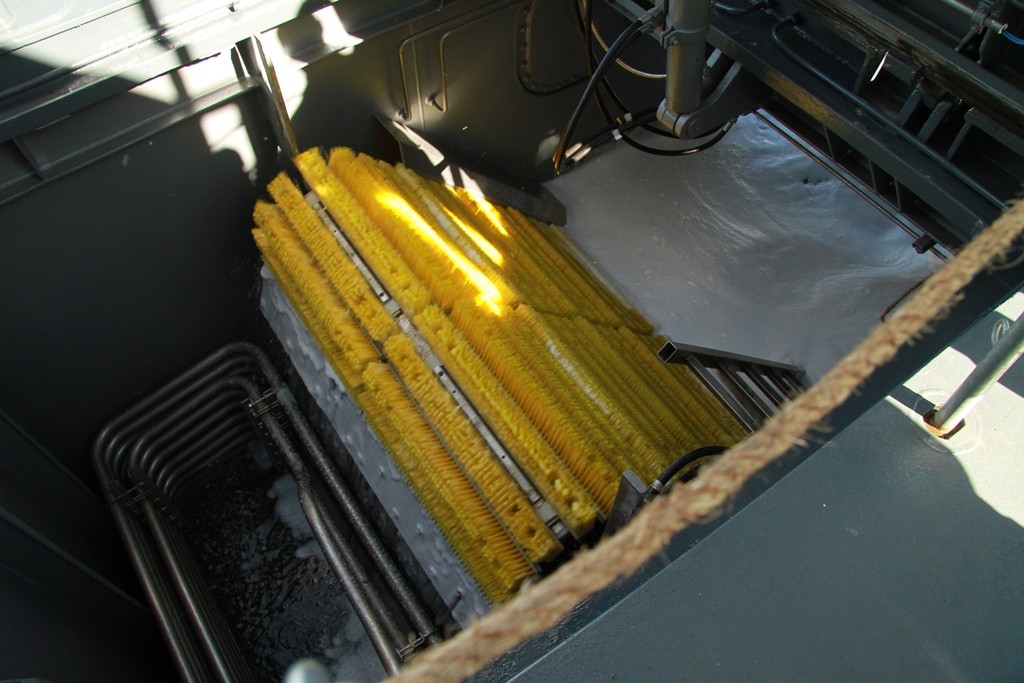 Integrated Finnsweep® brush skimmer by Mobimar.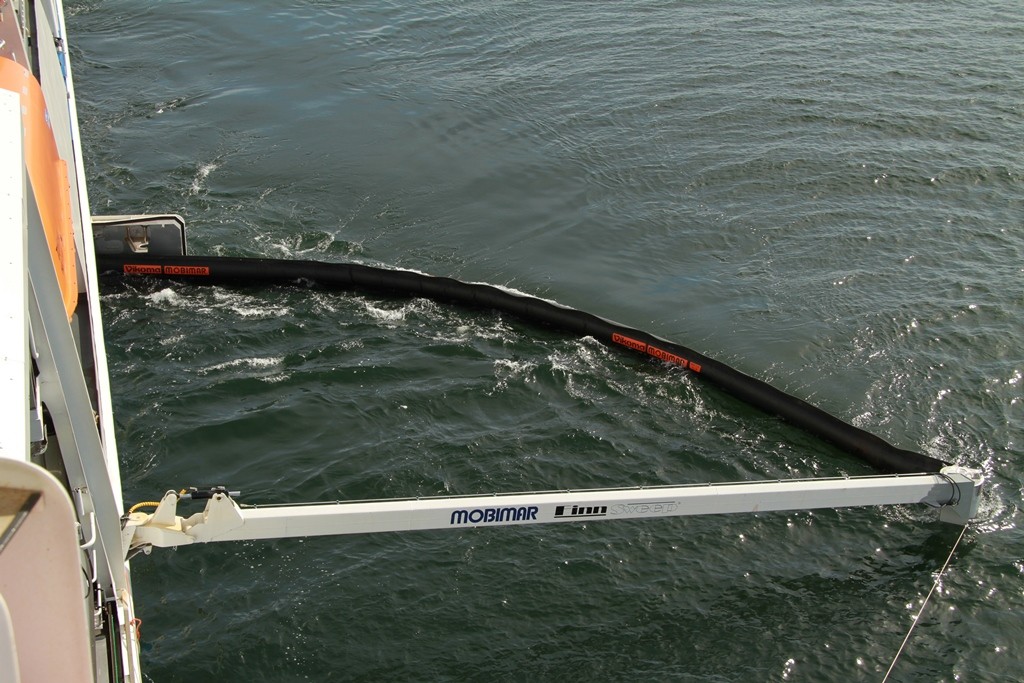 Mobimar Finnsweep® oil boom arm with Vikoma HI Sprint booms.

Oil recovery equipments and recovery capacity in this vessel is over 1000 m³. The in hull integrated recovery system - FinnSweep® by Mobimar - is proven very effective.
Special attention has been given to fast and accurate deployment. The system is fully operational in 5 minutes after arriving to accident area. The design is totally new with 1.7 m wide brush skimmers on both sides of the vessel. Forced circulation is bringing oily water to the skimmer space where the effective transfer pumps are transferring the recovered oil further to the recovery tanks.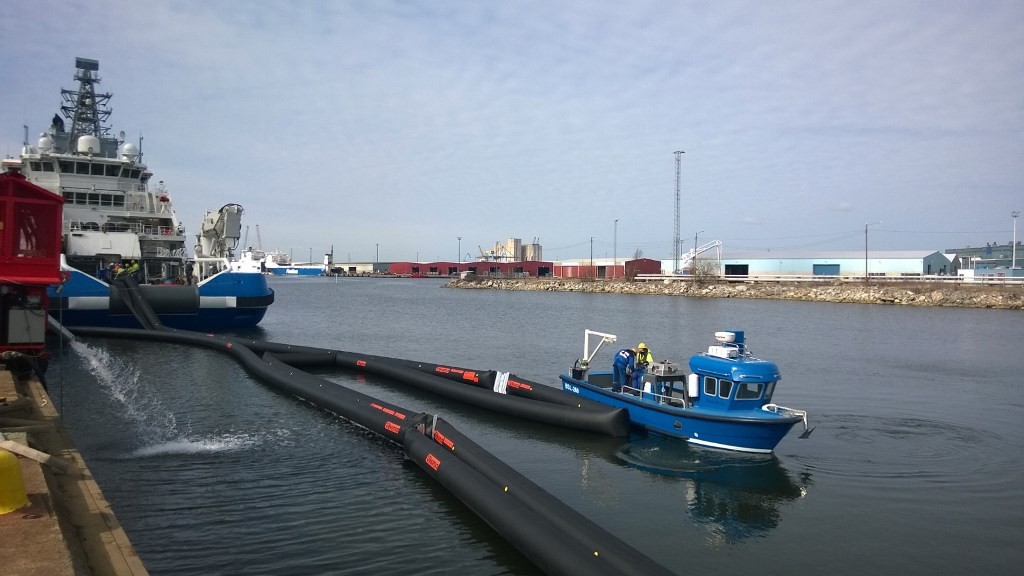 800 meters of Vikoma offshore bulkhead boom will be assisted with a specific oil boom handler boat.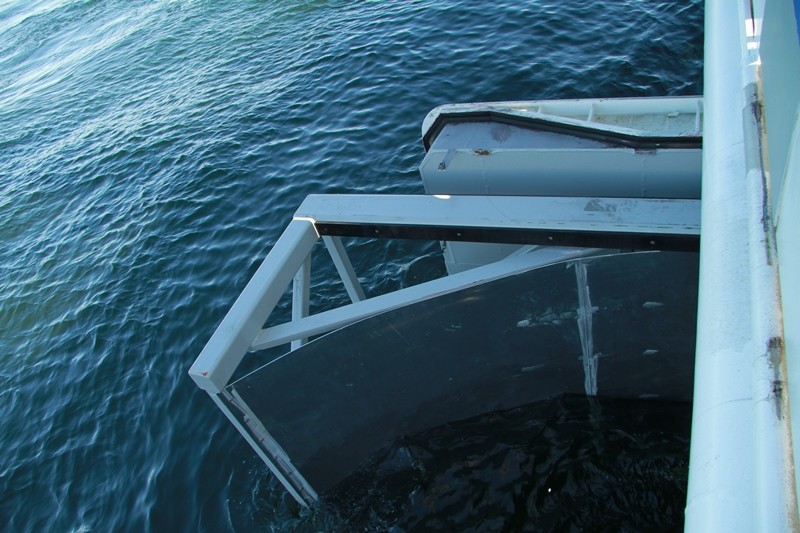 Finnsweep® storm boom by Mobimar.
Additionally the vessel is equipped with 800 m of offshore oil boom. This boom is carried all the time onboard. The boom is manufactured by VikomaLtd. in UK. The manufacturing and delivery of this system gave us a very important opportunity to prove the end users (Finnish Coast Guard and Finnish Environment Institute) that FinnSweep® is working effectively and the system is easy to operate.
This vessel has also a possibility to recover oil in heavier seastates by using a special channel. On starboard side of the vessel a higher side door allows oily water and waves enter into the vessel. In the channel the wave energy is dampened and the oily water is led to portside FinnSweep® -brush skimmer.