UPGRADE OF THE MOBIMAR "MARK V" TOURIST SUBMARINE "JIAH" IN KOREA
There are more than 30 tourist submarines in the world operating round-the-year, about a half of them having been built by Mobimar. The most successful tourist submarine operation site had over 240 000 passengers last year - 2016, and altogether the world's submarines carry closer to one million tourists every year to the fascinating underwater world. Mobimar designed and delivered submarines are operating in places like Canary Islands, Antalya in Turkey, Jeju island in Korea, Hurghada in Egypt and China.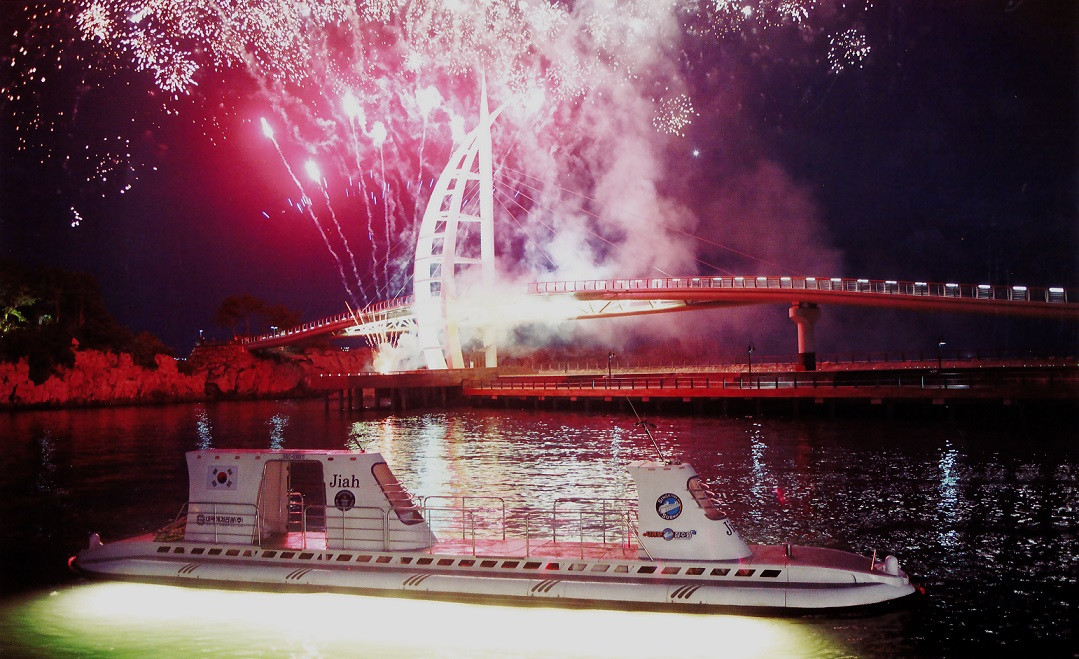 Recently Mobimar and Visedo jointly modernised the Mobimar -built submarine Jiah in Korea.
The Scope of the Modernisation
In November 2015 the whole electrical systems was upgraded and replaced in co-operation with Visedo, whereby all inverters and whole automation and control system, including the joysticks, were replaced. After 12 years of operation the vessel's other systems are expected to run further at least 40.000 hours.
In the upgrade the old inverters were replaced by new Visedo PMA-M-250-A types.
After the first year and over 4000 dives the Korean owner Seogwipo Submarine has been very satisfied with the new capabilities.
The automation and steering logics were delivered by Sähköautomaatio Lehtinen Oy.
More information of this operation in our Tourist Submarine page.