WATER SLIDE TOWERS AND POOLS FOR A CRUISE LINER
Last October started production of the new water park features for the revitalization of Royal Caribbean Cruise Line's Liberty of the Seas. The actual drydocking took place in Grand Bahamas in January. In order to cut down our delivery time and keep the tight schedule we took the prefabrication rate as far as possible.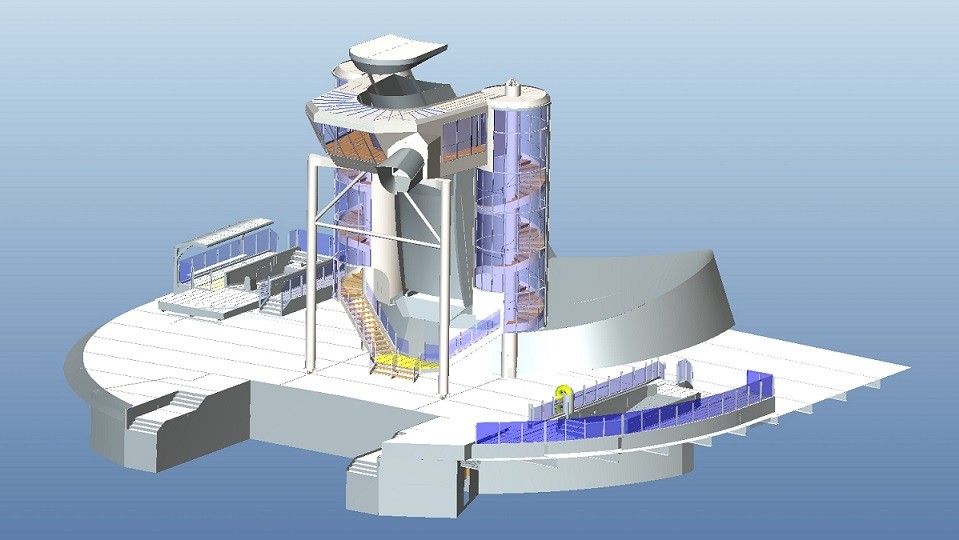 © Mobimar. Mobimar's new water park modules on Liberty of the Seas aft deck.
Thanks to Meyer Turku's assistance we got plenty of support in all the strength and vibration analysis while designing our steel pillars and and stair towers. As a builder of Liberty of the Seas they had a good understanding of how the hull would tolerate the loads affected by the new water park.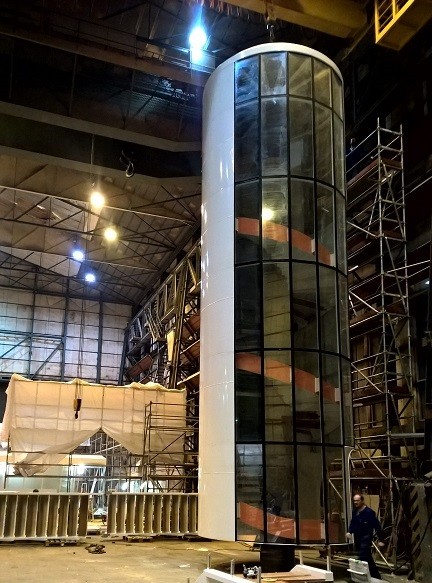 PS stair tower in production.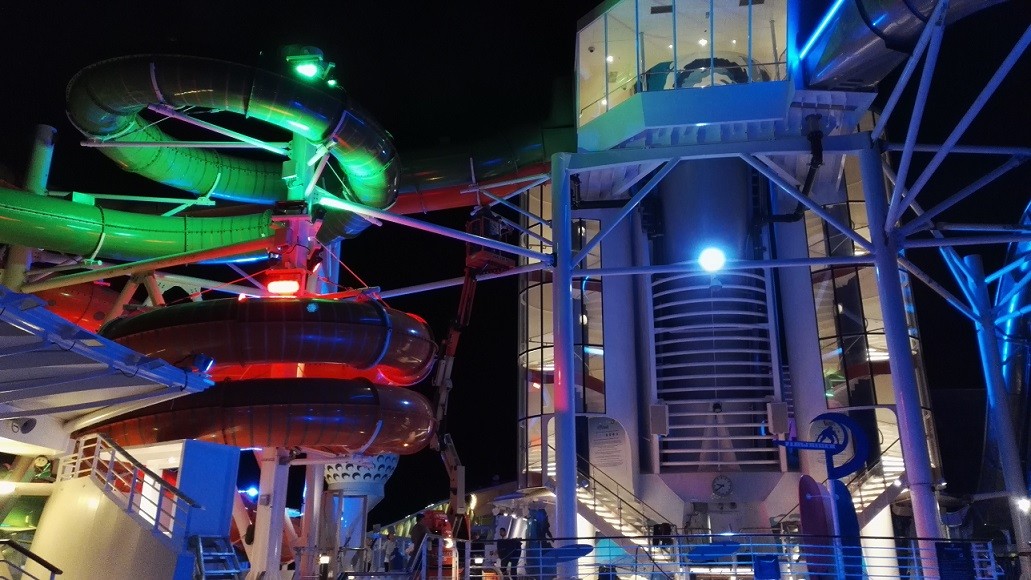 Night view from the FlowRider® area.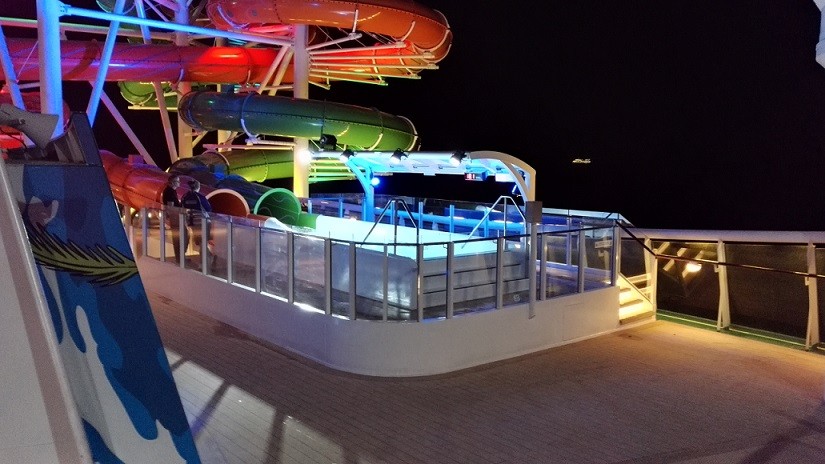 Portside landing pool.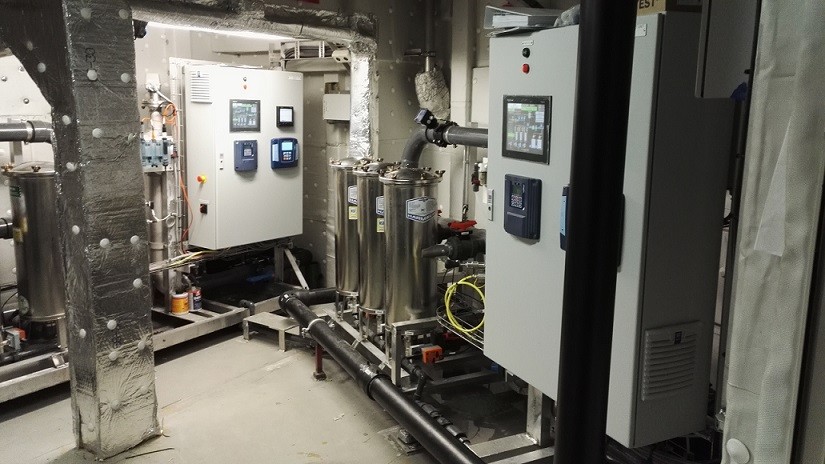 New water treatment room with VFD controlled automation system.
Due to our "design to commissioning" scope of delivery the project was again successful despite the several unknown work details while starting.
Additionally the role of our internal design and own production personnel is absolutely essential. Rapid response time, flexibility as well as experience from all different marine projects are the incredients of how to build functional one-offs in a row.