BIGGEST FLOWRIDER® REVITE ALONG WITH PLATFORMS AND WATER TREATMENT FOR WATERSLIDES
Adventure of the Seas was at the end of 2016 in its scheduled 5-years drydocking. Docking took place in Freeport, Grand Bahamas at Grand Bahama Shipyard. This fourth Voyager Class Revite consisted wider waterpark modification than before. It was about installing big waterslides and FlowRider® unit all at the same time in shorter timeframe!
One of the key attractions onboard.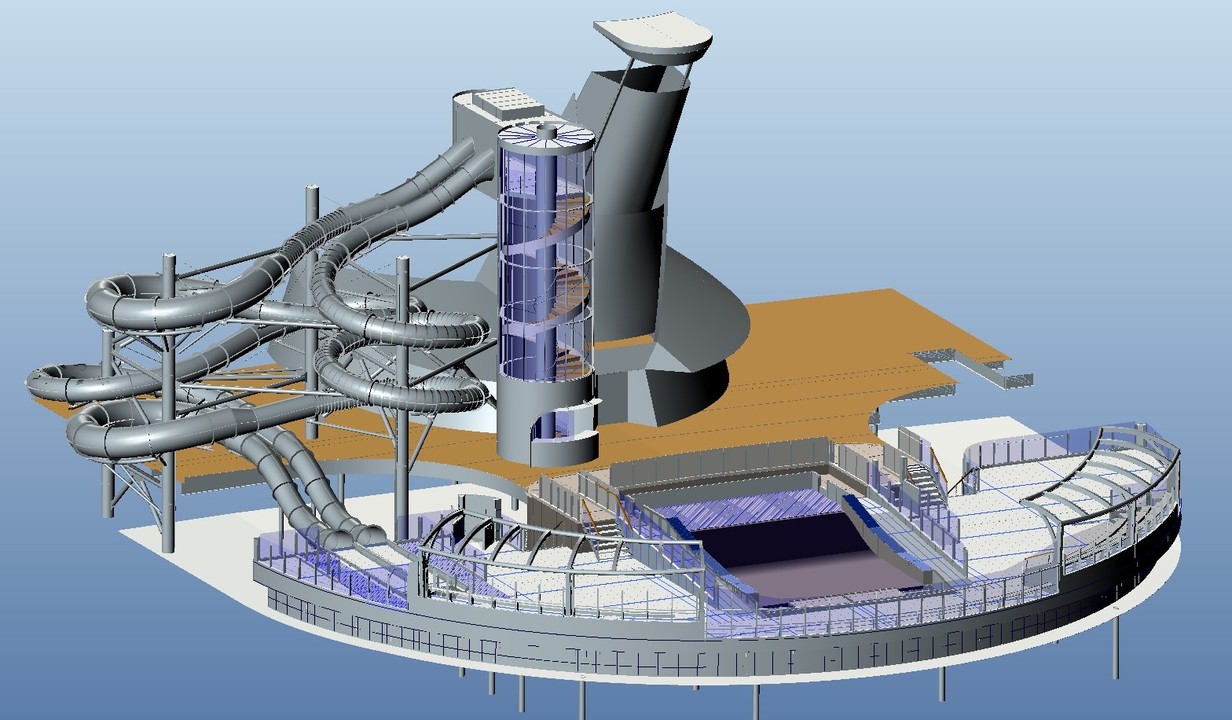 New water park delivery included all details except the actual slides.
To make all water features fit on the deck, to reserve enough bleachers for spectators and easy access for everyone - the new modules were three times larger than earlier. Similarly water treatment systems and powerful water circulation pumps for the both attractions required more spacious technical room.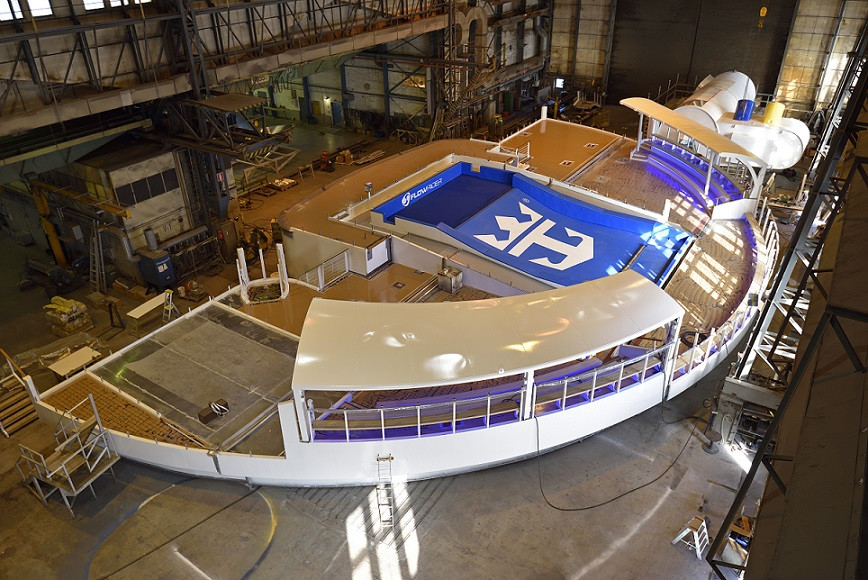 New Adventure of the Seas water park factory tested (Actually: Surfed! By using its own water system) and waiting for shipping.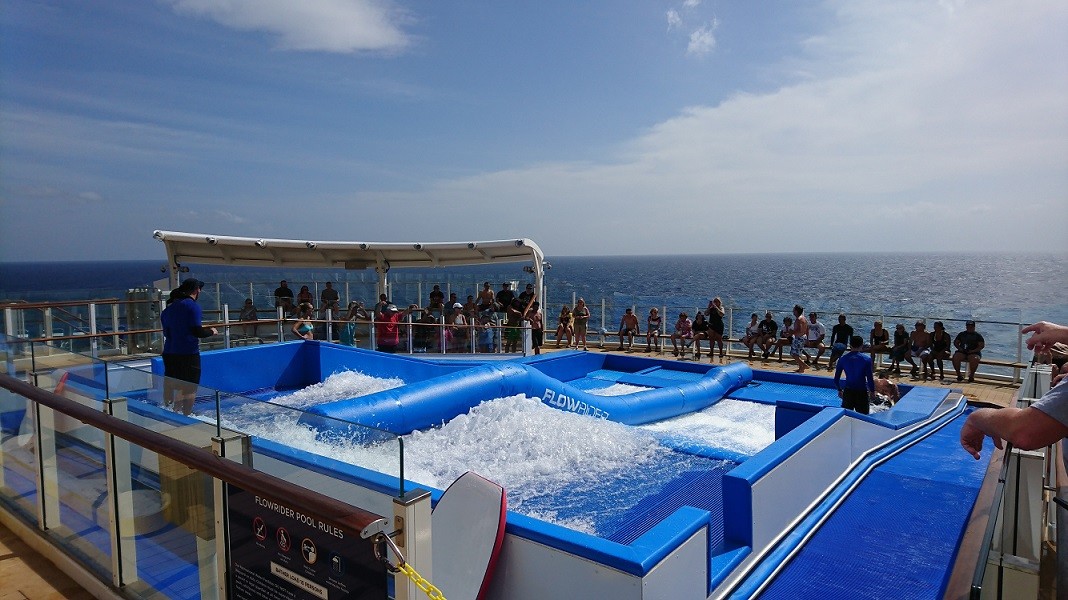 Spectators do not have to be forced to enjoy the water park scenery.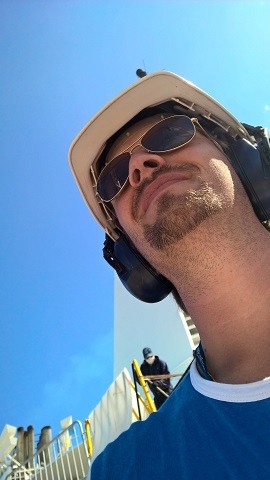 PM after intense but successful project.
Mobimar's ability to pre-assemble the modules and test run entire setups inside the own workshop, minimizes the project risk - while in drydock overseas.
For the client Royal Caribbean Cruises Ltd it has been a clear advantage in such complex projects that they have had only one party who provides them:
Conceptual design of the area
Basic and workshop design
Own aluminium module production
Outfitting
Building of FlowRider® bodies
Own water treatment plants
Installation and commissioning onboard
with the same committed personnel that has been involved since the projects have started here in Finland.